Chicken is a primary ingredient used in the making of dog food. It is the safest and healthiest source for protein that dogs find very tasty to eat. Chicken is divided into various types based on the part it is obtained from. Dark meat is the thigh and drumstick part of the chicken. Can dogs eat dark meat chicken? If you think of preparing a recipe using dark meat chicken for your loyal buddy, you should read this before doing it.
Is Dark Meat Chicken Safe for Dogs:
Dark meat chicken is the most loved part of chicken worldwide, and people cook hundreds of various recipes using this meat. Feeding dark meat chicken is safe for dogs. You do not have to worry about the health of your dog while feeding it. Dogs might have taste preferences for light and dark meat.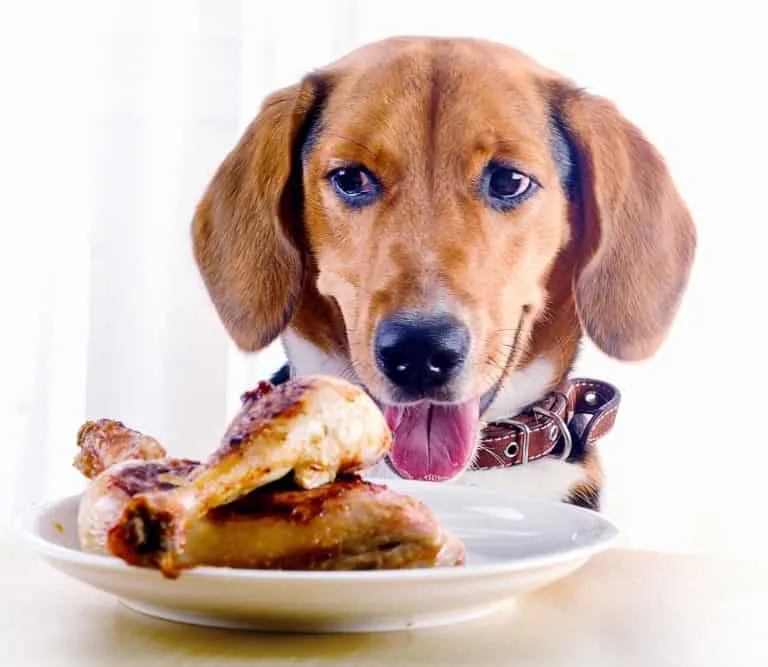 Dark Meat Chicken Facts:
Dark meat chicken contains twice the amount of fat content when compared to light meat. But the fat in the dark meat chicken is not bad for dogs. Every dog needs this unsaturated fat to perform body functions. Dark meat chicken contains healthy unsaturated fats that are good for your dog.
Calorie Facts of Dark Meat Chicken:
Dark meat chicken contains a total of 13 grams of fat and 210 calories. It contains 3.5 grams of saturated fats, and most of it has a high content of healthy unsaturated fats.
Is Dark Meat Chicken Bad for Dogs:
The least healthy part of dark meat chicken is its skin part, which is filled with saturated fats, which is very bad for canine health.
Conclusion:
Can dogs eat dark meat chicken? Yes, you can feed homemade dark meat chicken to your dog. It doesn't hurt your pooch's health and keeps him happy.